New Office in Porter Square Cambridge
1 Richdale Ave, Unit 7, Cambridge, MA
with dedicated visitor parking and one block from Porter Square T

As well as a part-time office at 114 Waltham St, Suite 10, Lexington, MA
with off street parking
Phone: 781-820-5310
gail@yourcareerdirection.com
---
Counselor & Coach Development
Gail has a new booklet now available for purchase by Career Counseling practitioners: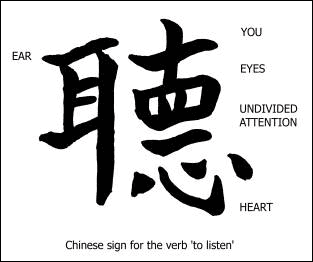 Purposeful Listening:
Spiritual Coaching Techniques
for Career Development Practitioners
Gail Liebhaber, M.Ed
Price: $10.00 including reproducible handouts. Just e-mail Gail for more info, sample quotes and purchase info.
This easy to read 25 page booklet includes Gail's favorite tools for empowering your clients to transform their search for a clearer career identity as well as techniques for you to acquire the listening skills necessary to guide your clients on their journey.

An Invitation for you to improve your career counseling practice.
Read what others have said about Gail's new booklet:
Gail Liebhaber's wise, experienced voice speaks in these pages with reassurance and hope. It is grist for reflection, and practical guidance for helping professionals of all kinds.
Melissa Everett, author Making a Living While Making a Difference
Gail Liebhaber has revealed her philosophical/spiritual commitment to hear between the lines, formulating focused ways for us to incorporate it into our practice as career counselors. We owe it to ourselves to "listen" to what Gail has to say.
Kendall Dudley, LIFEWORKS Career and Life Planning Services
---
NCDA certified master coach
APTi MBTI® Certification
Life Planning Coach
New Office in Porter Square Cambridge
1 Richdale Ave, Unit 7, Cambridge, MA
with dedicated visitor parking and one block from Porter Square T

As well as a part-time office at 114 Waltham St, Suite 10, Lexington, MA
with off street parking
Phone: 781-820-5310
gail@yourcareerdirection.com
Home | About | Benefits | Resume Writing Services | Career Conundrum | Counselor Development | Career Guidance Corporate Services | Executive Coaching | Life/Work Planning Articles | Links | Contact Info