Office in Porter Square Cambridge
1 Richdale Ave, Unit 7, Cambridge, MA
with dedicated visitor parking and one block from Porter Square T

As well as a part-time office at 114 Waltham St, Suite 10, Lexington, MA
with off street parking
Phone: 781-820-5310
gail@yourcareerdirection.com
---

Recognized for Career Coaching Expertise. Chosen as one of "Boston's most inspiring entrepreneurs" by Boston Voyager Summer 2017
Read Interview here: Boston Voyager
Read about Gail's work in the Boston Sunday Globe Magazine, 3/6/11
Read about Gail's work in the Boston Sunday Globe Magazine, 3/6/11
---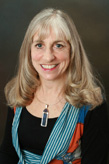 Find Gail in Richard Bolles landmark book, "What Color is Your Parachute?? 2018" list of career counselors.

Move your career forward in 2018 Contact Gail for complimentary telephone session.
Resume Writing Quiz: Can you answer these 7 questions?
Here is your free checklist

to improve your job search process.
Discover your character strengths that you can rely on this year.
New on my Links page: Are you ready to use the connection between your brain, heart  and body to help you break old habits and gain new understanding? The science of a meaningful life is a good place to start.




---
Together, we will find the best options to make 2018 your year of discovery, creativity and action positioning you for long term career success.
Are you a mid-life career professional looking for a better fit for your talents?
Are you a stay-at-home parent considering returning to the work force?
Are you a young adult seeking a viable career path?
Are you in transition, wondering who you are, where you can go and how you will get there?
Gail has successfully coached people across the country in person, by phone and via email. Learn how to clarify your goals and aspirations, step-by-step. Let 2018 be the year to make the best possible choice for all stages of your career by using the personalized services of a professional.
---
You are not too old and it is not too late to dive into your increasing depths where life calmly gives out its own secret
-Rilke
Guided Career Counseling
Build inner strength and confidence

Revive old passions

Identify skills & talents

Find meaningful work

Get and stay motivated
Soul-Work Support
Gain insight and options for leisure and family time

Find how work can add significance to your life

Uncover creative potential

Accept and manage change

Clarify emotional blocks

Define your purpose

Develop a focus for vision and action

Connect to your authentic self
Coaching for Professionals
Build boundaries for managing crunch times

Develop better time-management and efficiency skills

Customized services for Senior level executives

Develop a career action plan

Manage work relationships effectively

Refine interpersonal skills

Get objective feedback for difficult situations
---
NCDA certified master coach
APTi MBTI® Certification
Life Planning Coach
New Office in Porter Square Cambridge
1 Richdale Ave, Unit 7, Cambridge, MA
with dedicated visitor parking and one block from Porter Square T

As well as a part-time office at 114 Waltham St, Suite 10, Lexington, MA
with off street parking
Phone: 781-820-5310
gail@yourcareerdirection.com
Home | About | Benefits | Resume Writing Services | Career Conundrum | Counselor Development | Career Guidance Corporate Services | Executive Coaching | Life/Work Planning Articles | Links | Contact Info